Tucked inside DC's Northwest Quadrant, Petworth is a historic neighborhood-turned-thriving enclave that's constantly evolving with new and exciting things to do. Whether you're interested in breathing in the fresh air, hoping to turn a new page — literally, or shopping local produce and artisanal goods, Petworth has it all. Here are a few ways to spend your weekend in Petworth.
Warm-up with a cup of coffee at Little Food Studio
From 8:30 AM to 3:30 PM on the weekends, Little Food Studio is serving up delicious pastries and coffee selections but come early because they'll only serve until they're sold out. Go for something classic like a macchiato paired with a honey crisp apple danish, or try something unique to their menus like the olive oil mocha and balsamic tart cherry with blood orange scone. After 11 AM, Little Food Studio breaks out their lunch menu with sandwich options, like a hot capicola, hot honey, gorgonzola, and arugula sandwich called the Lynne. There is no better way to start your weekend.
Shop for your new favorite book at Loyalty Bookstores
On Upshur Street, Loyalty Bookstores Petworth is the perfect place to start your weekend. This neighborhood bookstore fosters a sense of community and belonging within its walls and strives to highlight diverse voices while catering to the robust Petworth community. This independent bookseller is a cozy nook boasting coffee and pastry selections, stationery goods, and, of course, a carefully curated selection of reads. On the weekends, Loyalty Bookstores in Petworth operate between 9 AM and 8 PM on Saturday and 12 PM and 7 PM on Sunday.
Explore history at Lincoln's Cottage
Take a step back in time at President Lincoln's Cottage, a renowned National Monument also known as Soldiers' Home, and this 250-acre estate makes for a thoughtful weekend excursion. Here, visitors can explore the residence of Abraham Lincoln, where, during his presidency, he entertained ambassadors, communicated with adversaries, and developed the Emancipation Proclamation. On Saturdays, Lincoln's Cottage is open for tours between 9:30 AM and 4:30 AM, and on Sundays, it's open from 5:30 AM to 2 PM.
Practice your swing at Rock Creek Park Golf
The public golf course at Rock Creek Park is a fantastic way to get outside on the weekends. With a 9-hole par-65 course, these narrow greens and winding hillsides are challenging, but with Family Tees in place, golfers of all skill levels will be able to enjoy a round of golf here. This facility is open daily from 6:30 AM to dark, so bring your clubs for a day on the fairways.
Reflect on the past at Rock Creek Cemetery
St. Paul's Rock Creek Cemetery is Washington DC's oldest cemetery and a place for peace and remembrance, with gorgeously manicured grounds and an air of significance. With several breathtaking sculptures, this place of reverence makes for a historic stroll. Pay your respects to author and Pulitzer prize winner Upton Sinclair or Abraham Baldwin, who signed the US Constitution. Perhaps the most famous sculpture and burial in the cemetery belongs to Marian Hooper, "Clover" Adams, and her husband, the author, and diplomat Henry Adams. Adorned with a bronze sculpture by Augustus Saint-Gaudens and Stanford White called "The Mystery of the Hereafter and the Peace of God that Passeth Understanding," this hallowed ground is well-traveled by heartfelt onlookers who relish the tranquility of this cemetery.
Take a walk on the wild side at the National Zoo
On the southwestern edge of Petworth, you'll find Smithsonian's National Zoo and Conservation Biology Institute. One of the nation's oldest zoological institutions, this zoo is situated on 163 acres among Rock Creek Park, and it's fun for the whole family. Wander through the Asian Trail, swing by the Great Cats exhibit, and stop into the Elephant Outpost. Before you go, be sure to say hello to the zoo's most popular residents, giant pandas Tian Tian and Mei Xiang, as well as their recently born cub. The National Zoo is open from 8 AM to 4 PM daily with last admittance at 3 PM, and admission is always free. The only day of the year you won't be able to meander this sprawling zoo is December 25, when the Smithsonian Institute is closed for Christmas.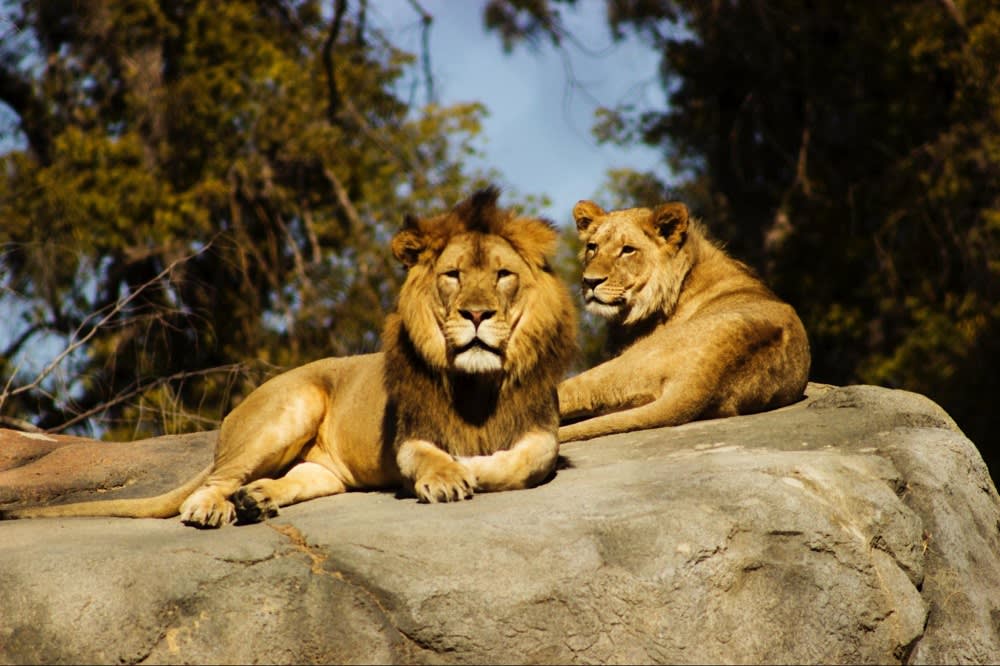 Grab a bite at Timber Pizza Company
At Timber Pizza Company, you know you'll have a delicious, Neapolitan-style pizza any day of the week, but on weekends, stop by their location at 809 Upshur Street NW for a late-night bite on Saturdays from 5 PM to 10 PM or during breakfast hours Saturday and Sunday between 8 AM and 1 PM. Their menu boasts everything from red, white, and pesto-based pizzas to Argentinian-inspired fares like empanadas.
Pick up fresh produce at Petworth Community Market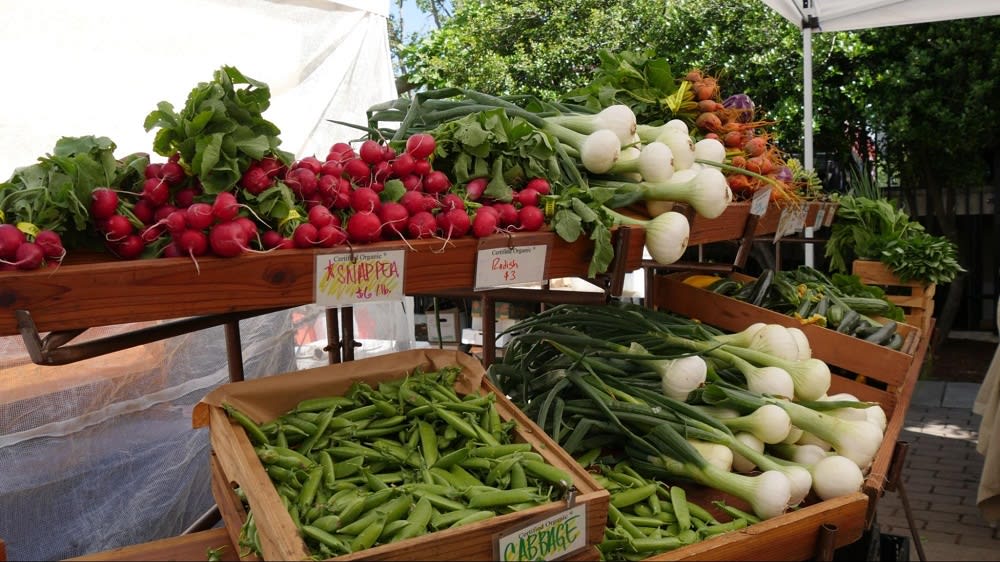 If you haven't been able to visit the Petworth Community Market since it opened in May, rest assured that there is still time to stop by. The nonprofit organization is operated by Petworth residents every weekend, and it acts as a catalyst and stimulator of economic and social activity to benefit their community. The market is an opportunity for vendors and sellers to participate in sales, trade, and promotion of some of the freshest produce, services, and goods. Some of their many local vendors are Kuhn Orchards, Panorama Bakery, and Open Book Farm. The Petworth Community Market is open to all entrepreneurs, creators, and artisans to showcase and sell their work and promote small-scale local businesses. And you don't have to be a vendor to contribute to the greater good of the Petworth community. You can support the market by becoming a donor or volunteer. For more information on how to become a vendor, donor, or volunteer, check out the Petworth Community Market website. The market is open every Saturday from May through November, from 9 AM to 1 PM.
Moving to Petworth?
If you are moving to the Petworth area and are interested in Petworth properties, contact The Babbington Team today. They help serve a wide range of houses in Petworth and Petworth real estate. Let The Babbington Team assist you in finding the right home for you and your family.