It's difficult when your parents pass away. Not only are you contending with personal grief, you need to take care of their estate, which in many cases means selling their home. You know how important it is to get the best price and favorable terms, but you aren't sure how to do it.

If you've never sold a home before, you may find the entire process daunting and not know what to do first. You need a little guidance and advice to ensure you don't make decisions now that you'll regret later.


This guide highlights nine steps to selling your parents' home after they pass away to make it a little easier for you:
Be emotionally prepared to sell your parents' home
When your parents pass away, it's an emotional and trying time. It doesn't matter that it's the natural order of things or how many condolence cards you receive. Each person has their own way of working through grief.


You need to be emotionally prepared to sell your parents' home, especially if it's your childhood home with rich memories of living there together as a family. What no one tells you is that you don't have to sell your parents' home immediately following their death.


You may worry about making the monthly payment if your parents still have a mortgage, but many banks will work with you during this trying time. It may take a few weeks or months, but until you're prepared emotionally to sell the home, you won't be able to make the best decisions possible.
Get the house and property ready to list
You've probably already heard the term
staging your home
. However, with your parents deceased, it's best to empty the home entirely of all possessions. This way, it can be professionally staged without leaving behind any precious belongings—and memories—in the house.

It's also a good time to make any minor repairs and improvements to help the home sell more easily. You'll want to have the house power washed, clean up the yard, paint the interior, and clean the carpets. Any large pieces of furniture need to be removed. Your real estate agent can provide you with more tips for getting your home ready.
Find a real estate agent to work with
The real estate agent you choose to list your parents' home can make a difference in how smoothly or difficult the entire process goes. You don't have to list your home with the first real estate agent you meet with. You can interview a few before making a final decision.


It's a good idea to choose an agent with extensive experience in the local market where you're listing the home. This agent should have strong marketing skills to get your home noticed and attract a variety of potential buyers.


It may be a use of social media or their professional network. In the end, you need to choose a real estate agent that you feel will help you through the process of selling your home.
Decide on an asking price
You need to decide on an asking price before you put your parents' home on the market. If you want to sell the home quickly, you may think listing it at a super discounted price is the answer. This isn't always the case. Sometimes, it'll scare off potential buyers.


When you meet with your realtor, it's a good idea to explain your expectations, whether it's selling quickly or getting the best price possible. It might even be a combination of both. Your realtor can look at similar, recent home sales to help you select an asking price.


Your real estate agent can only offer you advice. It's up to you to make the final decision for the asking price. However, their advice does come with experience, so you should factor it into your decision.
Keep the home ready for a showing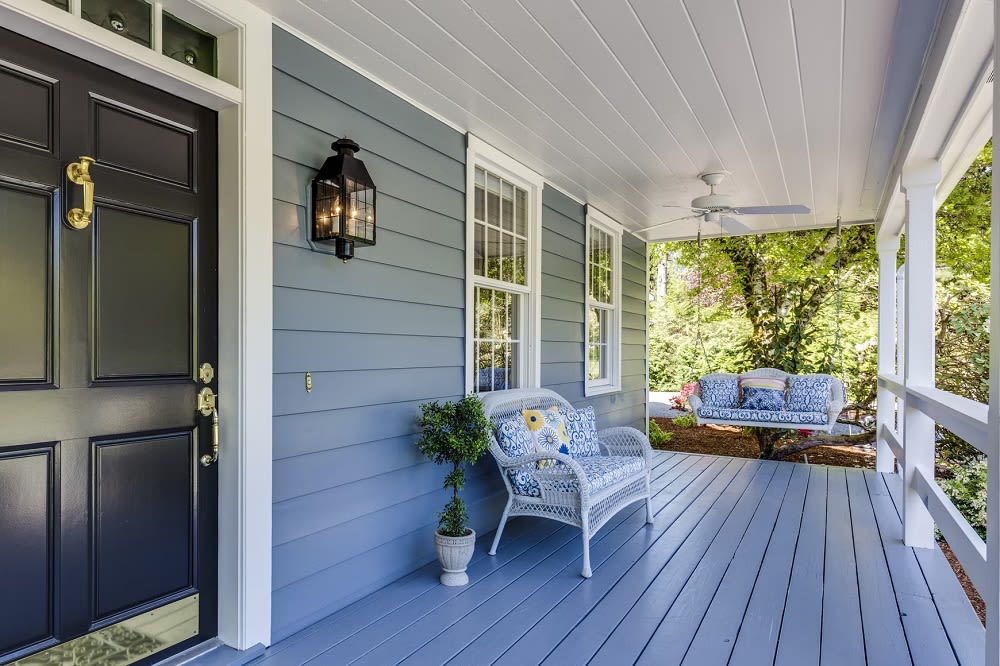 Your parents' home needs to be ready to show with a half-hour warning. If you live in the same town, you can leave your parents' home the way it is and come in once a week and do a detailed cleaning.
You may be staying in your parents' home until it sells, and you'll need to keep the house spotlessly clean and clutter-free as much of the time as you can. Living out of town or out of state can present its own set of challenges.


If this is the case, you may consider hiring a cleaning service to come in and clean the space once a week until you have an accepted offer. Your real estate agent should be able to help you find a reliable service.
Consider offers and negotiate a deal
Negotiating a deal and accepting an offer can be the most difficult part of selling your parents' home. This is why it's essential that you be emotionally prepared for the process. At some point, after listing the home, you'll get
an offer or a couple of offers
, and you'll need to make a decision.
You always have the option of making a counter-offer if you aren't pleased with all the terms of the offer, but it's close. Your agent can talk to the potential buyer's realtor to see what the most viable compromises are.


You aren't obligated to accept an offer, and you aren't required to provide a counteroffer. If you think you and the buyer are too far apart, you can simply reject the offer entirely.
Pass inspection and an appraisal
The buyer is responsible for getting an inspection and appraisal done on the home, and they'll arrange for the date and time. Your real estate agent will let you know the details.


If you live out of town, your agent will be able to meet all necessary inspectors, appraisers, and contractors and let them into the home.


You hope that there aren't a host of problems uncovered during the inspection and that the price assigned by the appraiser is high enough to cover the buyer's mortgage. If there are any issues, you may find yourself renegotiating the offer originally agreed upon by you and the buyer.
Renegotiate the offer
It isn't unusual for a home inspection to reveal some unexpected issues. These issues can cover a wide range of things. It may be a roof that needs to be replaced sooner than previously thought or siding that needs to be replaced in a couple of spots.


The buyer will take this opportunity to renegotiate the contract. If it's minor repairs needed, you might decide to agree to have them fixed yourself. You may also consider lowering the price to offset the needed repairs. In rare cases, the sale may fall through at this point.


If the appraisal for the home is too low, the buyer takes care of this issue. They may add to the down payment they were planning to use. If you like, you could offer to take less for the home to protect the sale and avoid the need to find another buyer.
Close on the house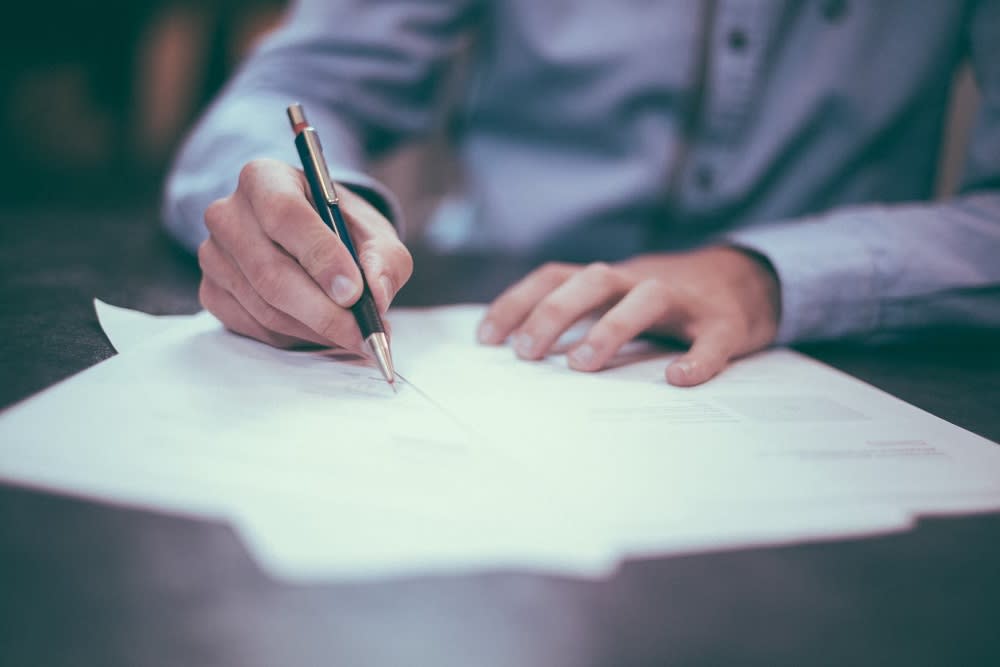 In four to six weeks, after accepting the offer, you'll close on the house. The day before the closing, the buyer and their realtor will come by the home a final time to ensure there isn't any additional damage and any repairs you agreed to complete are done.
On the day of closing, you'll need to be available to sign all of the paperwork. Depending on whether the house is in an estate, a power of attorney is needed, and who needs to be there to sign on the property, most sellers can sign with a remote notary (a change that the pandemic has made more accessible). It's essential that you be completely moved out of the home before you go to closing.


You'll receive a check for the home if there's any left over after paying off your parents' mortgage. The buyer will take the keys and garage door openers.
Working with the right real estate agent makes the process easier
Selling your parents' home after they've passed away is an emotional time, and you need to work with a Realtor who understands the process of selling a home while showing compassion. You want the process to run as seamlessly as possible so you can begin to move on.
The Babbington Team
of Compass is the Washington, D.C. agency that wants to help you through the home selling journey. One of our Babbington Team real estate agents will partner with you and offer you advice at each stage of the process to make it as stress-free as possible. If you're ready to take the next step,
reach out today
!